award winning MEALS & MORE
Since its opening in 2020, restaurant Cristó has transformed itself from 'new kid on the block' to a serious contender of 'best restaurant in the area'. Bocuse d'Or (2021) award-winning chef Jeffrey Buijl is recognised as talent of a new generation of young chefs.
Advocate of regional, seasonal and sustainable cooking, 'Chef Jeff' pampers guests with his new a la carte menu. Just be sure to make your reservation in time!
Walking through the Oude Haven you'll see Restaurant Cristó, opposite the Museumhaven. The glow of the charming interior gently illuminates the street. Enter through the door painted a gorgeous carriage-green and our staff will show you to your table. Sit back, soak up the evening atmosphere, and leave the rest to us. You're in good hands.
But you're here, of course, for our food. Our chef and his team serve up a fabulous selection of culinary treats each and every night. If you know your classics, you'll love our contemporary take on French cuisine. And if the delights of the French kitchen are new to you, no worries… we know you'll enjoy the treats we have in store.
The chef himself may even visit your table to talk you through the menu! 
Our menu occasionally flirts with the Basque cuisine. A legacy from Cristó, the general who gave us his name, who was born and raised in the Basque Country in Spain. But get ready to venture back to 'la douce France' and the Zeeland Delta. Choose from our imaginative wine card. Choose one of our superb European wines, or a bit further afield. Our 'coup de coeur' happens to be an Israëli wine of the Judean Hights...
Opening hours 
Monday             closed
Tuesday            closed
Wednesday      lunch 12.00 -15.00 diner 18:00 - 21:00
Thursday          lunch 12.00 -15.00 diner 18:00 - 21:00
Friday               lunch 12.00 -15.00 diner 18:00 - 21:00
Saturday          lunch 12.00 - 15.00 diner 18.00 - 21.00
Sunday            lunch 12.00 - 15.00 diner 18.00 - 21.00
Please note that we currently have limited seating capacity. Advance reservations are strongly recommendend and a necessity during weekends. Should you have an allergy or dietary needs, please advise us - preferably in writing - at least 48 hours in advance. Menu changes which are requested on the day itself can unfortunately not be honoured.
Cristó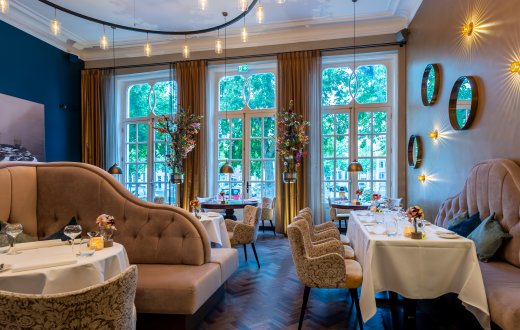 Cristó
Cristó
Cristó
Cristó
Chef Jeffrey Buijl
Cristó food
Cristó Food
Cristó Food
Cristó Food